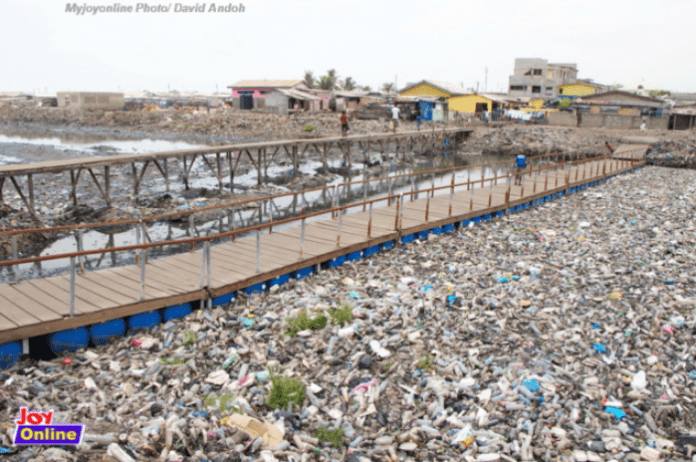 Data from the Ghana Plastic Association indicates that about 87 per cent of industries in Ghana are heavily using plastic materials for packaging despite the country's strong commitment to ensure sustainable consumption and production as outlined in Sustainable Development Goal 12.
SDG 12.5 seeks to ensure that by 2030 waste generation will be substantially reduced through prevention, reduction, recycling and reuse.
However, with a population of over 30 million people, Ghana generates approximately 840,000 tonnes of plastic waste per year, and approximately 9.5% of that is collected for recycling.
According to the 2022 Ghana SDG report, Target 5 of Goal 12 received a substantial budget allocation of GH¢29.65 million in 2022, representing a significant investment in sustainable practices.
Comparatively, in 2021, the same target received the highest allocation of GH¢46.50 million, indicating a continuous commitment to sustainability initiatives.
It is hard to consider eliminating plastics in some sectors, such as the medical field. However, after use, plastic waste becomes a global problem without precedents, and when not properly disposed of, it can cause several socio-environmental problems including perennial flooding in the capital city, Accra.
The end users of products are consumers. But what are they also doing to curb the high plastic use and pollution?
For Patience Mornah she tries to recycle some of the plastic containers: "Sometimes I turn some plastic material as salt containers, and I dispose of some."
For Richard, he would prefer to refill is mineral water bottles than continuously buying bottled water: "Sometimes when I am done drinking, I will buy sachet water and refill the bottle."
Earlier in July, the Ministry of Environment, Science, Technology and Innovation said it was putting together a legal framework to compel companies that use plastic packaging to assume responsibility in the collection and recycling of plastics.
ALSO READ: